Welcome to Provo Peaks Elementary

Parent-Teacher Conferences
Parent-Teacher Conferences will be held February 7-9. Please click on the logo below to schedule a time. The password is "pumas."
Trying New Things
Our Preschoolers are learning to try different types of fruit everyday. Today, they tasted blood oranges!
Nuestros estudiantes en preescolar están aprendiendo a probar diferentes tipos de frutas todos los días. ¡Hoy probaron naranjas de sangre!
Kindergarten
Our Kindergartners are learning how to count, read, and write in their classes. Bravo!
Los estudiantes de Kinder están aprendiendo a contar, leer y escribir en sus clases. ¡Bravo!

Helpful Students
We are so happy to see that the students of Provo Peaks are so eager to help keep the school clean. Way to show your puma pride!
Estamos muy contentos de ver que los estudiantes de Provo Peaks están tan felices de ayudar a mantener la escuela limpia. ¡Que manera de mostrar el orgullo del puma!

Perfect Attendance Competition
Help your student succeed in their studies! Attendance is a crucial part of success in school.
¡Ayude a su estudiante a tener éxito en sus estudios! La asistencia es una parte crucial del éxito en la escuela.
Attendance Trophy
Congratulations to Mrs. Thurston for winning the Attendance Trophy this week! This trophy is rewarded to those who have perfect attendance and no tardies. Win this trophy in your classroom! All you need is perfect attendance (Doctor excused won't count against this). The trophy will move class to class each week based upon who the winner is. Let the competition begin!
¡Felicitaciones a la Sra. Thurston por ganar el Trofeo de Asistencia esta semana! Este trofeo es recompensado a aquellos que tienen asistencia perfecta y no tardanzas. ¡Gana este trofeo en tu Clase! Todo lo que se necesita es asistencia perfecta. El trofeo se moverá de clase a clase cada semana sobre la base de quién es el ganador. ¡Que empiece la competencia!
Kindness Club
As a reminder, Kindness Club is meeting tomorrow, January 11th, at 8:10 a.m. in the gymnasium.
We are so grateful for parent volunteers who have helped with kindness club. If you are still willing to help in the future, please use the link below to sign up for the dates you can attend. Using Signup-Genius is easy, but you do have to enter in your contact information. After signing up, Signup-Genius automatically sends out reminders. All kindness club volunteers need to arrive at 7:45 at the gym doors facing 600 S. Plan on staying for about an hour. Thank you for all you do!
http://www.signupgenius.com/go/30E0A45A5AB2FA2FB6-kindness1
Estamos muy agradecidos por los padres voluntarios que han ayudado con el Kindness Club. Si todavía está dispuesto a ayudar en el futuro, utilice el siguiente enlace para inscribirse en las fechas a las que puede asistir. El uso de Signup-Genius es fácil, pero necesitamos su información de contacto. Después de registrarse, Signup-Genius envía automáticamente recordatorios. Todos los voluntarios del club de el Kindness Club deben llegar en 7:45 en las puertas del gimnasio que hacen frente a 600 S. Plan en permanecer por una hora. ¡Gracias por todo lo que hacen!
http://www.signupgenius.com/go/30E0A45A5AB2FA2FB6-kindness1
 
Cold Weather
Parents, the temperatures are dropping! Please do not forget to send your students to school with warm winter clothes, this will help them enjoy the wonderful snow. Thank you!
Conference
These are some pictures from the Student Council Leadership Conference. Those who attended learned a lot and enjoyed their time!
Fun in the Snow
Today was the first day back from the break! Winter has finally arrived, and the kids are loving it. Students had a blast during recess time in the snow. The fresh snow was perfect for creating snow angels. Don't forget to bundle up, the temperatures are falling!
Wonderful Donations
Robyn Scofield donated 100 skirts to the girls of Provo Peaks! Seeing girls try on their skirts was wonderful. The girls also took a picture with Santa Claus. They were so excited! Thank you, Robyn, for your wonderful donation. Merry Christmas!
STEM
CAS built thermometers for their STEM challenge!
Principal's 100
Mr. Guzman had his Principal's 100 party today. Students who earned Puma Paws went into the teachers' lounge, where they ate good food and played fun games. Thank you, students, for showing outstanding behavior and showcasing your Puma Pride!

Christmas Celebrations
Our multi-grade and 4th grade classes held a Christmas program. They sang various Christmas songs. It was wonderful, they put on a great show!
Stem Fair Winners
These are our STEM Fair winners for the year. Congratulations on all the hard work!

Lower Grade Winners: Zack Russ, Falicitie Evans, Cameron Rice
Upper Grade Winners: Michael Jenkins, Brianne Anderson, Cisily Jensen
Overall Winers: Jared Argyle, Shanae Tay, Sofia Pennington
Christmas Decorating
Mrs. Rasmussen's class is getting ready for Christmas! Students decorated their own stockings and hung them up on a fireplace. What is your favorite part of Christmas?
I Am Grateful For...
For this last day of November, our school wants to say what we are grateful for. We are grateful for our wonderful students and their parents. Their hard work and dedication is truly outstanding. We are also grateful for our wonderful staff, educating our students is not possible without every single one of you! Thank you!
I Am Grateful For...
We are grateful for: food (fried snails included), family, our classes, friends, and our teachers. We hope you are all having a wonderful Tuesday!
I Am Grateful For...
Today, a couple of our classes told us they love having books and friends. We are so excited to hear what our wonderful students are grateful for!
I Am Grateful For...
Our Special Ed had their Thanksgiving feast today. Students had lots of fun eating delicious food and spending time with their teachers and peers. As a reminder, there will be no school November 23-25th. Have a happy and safe Thanksgiving!
I Am Grateful For...
A couple of our employees are grateful for good co-workers and awesome, healthy students at Provo Peaks Elementary!
I Am Grateful For...
Mrs. Galindo and her class are grateful for recess. They love being able to take a break from all their hard work. Playing games outside is very fun! Recess is great!
I Am Grateful For...
Band is grateful for the opportunity they have to play instruments! What are you grateful for?
I Am Grateful For...
This cute 1st grader is grateful for Thanksgiving, her parents, and her family. We love hearing about what our students are grateful for!
Sign up for SEP Conferences Here!
Coming Nov 8 - 10
Provo Peaks Password is "pumas"
We are getting ready for our SEP conferences. Parents can sign up through our webpage. Please click on the icon below to sign up. We are excited to see you there!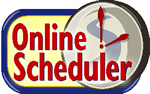 I Am Grateful For...
A few of our sixth graders told us what they are grateful for!
I Am Grateful For...
For the month of November, our school district is posting reasons we are grateful every day. Here are some members of our staff and why they are grateful. What are you grateful for?
Field Trip Fun
Our preschool took a field trip to the fire station! They learned about what it is like to be a fireman. The firemen taught them about fire safety as well. The kids were able to try on protection equipment. They also carried a fire hose and toured the fire truck!
Students Achieving Their Goals
We had an AR assembly! AR is a program designed to improve reading skills. Students set goals for their individual reading. They are then quizzed on their comprehension. The AR assembly was held to award students for reaching their goals. Way to work hard, students! Keep up the great work!
Happy Halloween!
Happy Halloween! Seeing everyone's costumes today was a blast! Teachers and students dressed up with awesome costumes. During lunch time, the student body learned the dance to "Thriller" by Michael Jackson! Classes had their own Halloween activities. Have a safe holiday!
Battle of the Books
Battle of the Books has begun! They had their first meeting in the library with Mrs. Hill, where they formed and named their teams. They also came up with strategies on who will read which books for the first battle! Mrs. Hill, our librarian, says that these students already have winning attitudes, and she is already seeing 'the love for reading' catching on. Good luck, teams!

Pumpkin Math
Students are learning about weight and measurement in math. They are converting standard to metric measurement. These new skills, along with estimation skills and addition of columns of numbers, were integrated in a fun pumpkin carving activity! The class got to carve their very own pumpkins, all while refining their math skills!
Congratulations!
Our very own Noelee Hill was presented with the Provo Way Award! This award recognizes positive things individuals do in the Provo City School District. Noelee was awarded for her excellence and dedication in the library, and was presented with a certificate and a gift at the Provo District school board meeting on October 11th. We are so proud of our wonderful staff!
Bridge Building
Mrs. Watson's class have been building truss bridges! After building the bridges, the class tested their strength. They built their final bridges at home. This activity looks great! Keep it up!
Learning About the Constitution
Mrs. Richards' class is learning about the Constitution! They learned about the rights American citizens have, along with our responsibilities. The class also wrote their very own constitution! When they finished creating their constitution, students signed their names at the bottom. This class had lots of fun learning. What a fun activity, great work!
Parent Night
Kindergarten invited parents to learn how to teach their kids how to read at home. They were taught different educational games to make learning fun! Parents and students had a lot of fun at this activity.
Desert Island Madness
Mrs. Bell's 6th grade class did a fun activity using rubber bands! Students were told they were stranded on a desert island. All they had was a shipwreck full of rubber bands to survive! The class was divided into groups, and each group created a structure using only rubber bands. Their structure had to keep a coconut bowl off the ground to protect their food from animals. These 6th grades had great ideas. How creative!
Timpview Cheer Clinic
Timpview is having their annual Cheer Clinic this month! Below, you can find a PDF of the registration form. Participants will preform at Halftime during a football game. Sign up now!
Principal's 200
200 students got prizes from our Principal, Mr. Guzman! The students who received prizes were the ones who got special Puma Paws the week before. Puma Paws reward students for their excellent behavior in school. Congratulations, and keep up the good work!
Learning About Senses
Mrs. Magleby's first grade class is learning about their five senses! The class went outside and observed what leaves of a tree look like during the summer using sight, smell, touch, and hearing. They wrote down their findings for each section. Mrs. Magleby's first grade will do this activity again during the fall, winter, and spring. What a fun activity!



Our New Student Council
The votes have been counted! Congratulations to our new Student Council! We know you will do a great job. We are very excited to hear your wonderful ideas on how to make Provo Peaks a wonderful place.
Student Council Assembly
The Student Council Assembly was held today at our school! Every candidate gave a speech in front of the student body. After the assembly, students went back to their classrooms to vote. Thank you, students, for your wonderful campaigns! You all had great ideas, and you speeches were very impressive. We are excited to see what the Student Council comes up with!
Kindness Club
Wow! There are ninety kids signed up for the Kindness Club. Way to go, Pumas! The Kindess Club is very excited to serve the school this year. Anyone is free to join, the next meeting is in two weeks. We hope to see you there!

School Pick-up and Drop-off Zone
We want to give parents a huge thank you! Our school has reorganized the parking lot this year. The parents have been adapting quickly to our new system, which certainly makes lines move faster in the mornings and afternoons!

The First Assembly of the Year
Go Pumas! We had our first assembly this week. We went over all of our school's rules, and Mr. Guzman talked about the expectations our faculty has for our students. The student body listened attentively and participated a lot. It was so fun! We are very excited for this upcoming year. We hope it is a successful year for everyone!

First Day of School
Thank you, Pumas, for such a successful first day of school! Our staff is very excited to work with our students this upcoming school year. It was so much fun to see friends reunite, great parent involvement, and teachers greeting their students. All the different grades went right to work. It is great to see students working so hard on the first day! Let't make this year a good one!

New Drop Off System for the 2016-17 School Year
Recognition Assembly
Today was our last day of school. We held a Recognition Assembly. Students were awarded for reaching their AR goals. They were awarded for good citizenship throughout the year. Students who showed exceptional behavior in the lunchroom won brand new bikes! We would like to thank students for another amazing year. Have a great summer!
Quilting with Math
Mrs. Wright's fourth grade made shapes out of equivalent fractions. Then, they arranged the shapes on a paper symmetrically to make cool designes. What a fun math project!
Teacher of the Year
Congratulations to Heidi Rasmussen for winning Teacher of the Year award! Teacher of the Year is an award given to recognize excellence in teaching.
Special Ed Olympics
The Special Ed Olympics were fantastic! We were able to see the the love our Special Education team has for our students and the hard work they put into this event. Our Students competed in physical competitions including running, hula hoping, and scooter races. The Daily Herald wrote an article about the event. Way to go PUMAS!
Kindness Club Party
Don't forget about the Kindness Club party tomorrow! Meet outside the gym doors at 8:10 a.m. Only students with signed permission slips will be admitted. Parents are invited.
Fifth Grade
Mr. Keeno's class is learning about the four forces that allow objects to fly. Students modeled the different forces and explained how they work.
Fun in the Library
Our library teacher, Mrs. Hill, has been including special experiments that meet expectations for what students should know about science in her classes. Student have also practiced reading through a game called "Reading Musical Chairs." Mrs. Hill, great job on your amazing creativity!
Kindness Club
As part of interventions, Mr. Keeno's students are creating an innovative game for others to play. The games have multiple constraints. Keep up the hard work!
Kindness Club
Principal Guzman asked our kindness club to help make our school look cleaner. Students also helped advertise or the Special Olympics and wrote nice notes to new students who recently enrolled in our school.
Student Council Party A party was held to celebrate the end of Student Council. The kids ate lots of pizza and reflected over their favorite parts of the school year. Thank you, Student Council, for all of your service this year! We appreciate all of the hard work.
HOPE Week
For hope week, we wrote kind words on the playground with chalk.
Kindness Club
Kindness club had its first meeting last week! Students gatherded in the gym before school, and they are excited to get in action.
Arts, Technology, and Science
Mrs. Taylor's fifth grade class created projects involving electricity. Each team thought of their own way to rotate motors, light, and sound. Students then presented in front of the class.
Creating a Zoo
Second grade is learning about measurements and units of the English system. Students are creating a zoo with life-size drawings of animals. During this activity, students are discovering the most appropriate unit of measurement to be used with their activity. After the activity, second grade will take field trip to the zoo!
HOPE Week
For HOPE week, students wore red on Tuesday. There was also a HOPE run, and the student body ran around the school. Those who finished the run got a yellow HOPE wristband. Students had fun running around the school with their peers and teachers.
Crystal Apple
Ms. Peterson won the Crystal Apple Award. This award honors a teacher's dedication to helping students in school and preparing them for a bright future. Congratulations on your outstanding performance!
STREAMS Moments
Some of Mrs. Poole's Special Ed students are working on higher level skills. They are adding and subtracting with one digit numbers and spending time in general ed classes. Way to go!
AR Assembly
Students who met their AR Reading goal went to the Peaks Ice Arena for a field trip. In order to meet their goal, read a certain amount of books and passed the comprehension tests. Students had a lot of fun, and they deserved it!
AR Assembly
Students who met their AR Reading goal went to the Peaks Ice Arena for a field trip. In order to meet their goal, read a certain amount of books and passed the comprehension tests. Students had a lot of fun, and they deserved it!
Principal's 100
Students who go above and beyond to help their peers and teachers receive a Principal's 100 pride card. After teachers give out 100 cards, the administration hands out special prizes to students. We are so proud to have students who look out for others in our school.
Activities in After School
There was an activity to celebrate the end of this year's After School Program. Students who participated in reading and math classes watched a movie. Hot dogs, chips, and drinks were provided. This was well deserved, our students have worked hard!
Dancing
Mrs. Burton, our P.E. teacher, included dance in her curriculum. Students learned how to dance the Cha-Cha!
Learning About Ice and Winter
Mrs. Rasmussen's class has been learning about ice and winter. During an activity, they used ice to create art and make observations. The class painted snow and used colored ice that melted as they used it to paint pictures. They also made guesses and observations on two other experiments, one of which the class made dry ice bubbles. They answered questions about what they saw, heard, and felt during the experiment.
Combining Art and Learning in 3rd Grade
Mrs. McChulloch's class is learning about groups and amounts within a group. For this activity, the class matched their building arrays to the corresponding clouds. Way to integrating the arts into the curriculum, 3rd Grade!
Peaks Choir
Our school's choir sang "I bought me a cat" during the District Choir Festival. They sounded wonderful and made us very proud. Congratulations on all the hard work!
AR Assembly
Provo Peaks had an AR Assembly today. The assembly was celebrating our students going well over their goal of reading 240,000 minutes for the month February-- they read more than 324,000 minutes! UVU's mascot, Willie the wolverine, visited the school. Mr. Guzman and Mr. Barker kissed a ferret. Every student who participated got a prize. What a fun assembly!
First Grade
First grade had a lesson about forces of motion. Students had to protect their egg from being thrown from a truck and also protected the egg in a crash. Then, the class related the activity to seatbelt safety.
STREAMS Moments
Preschool, kindergarten, third grade, and fourth grade have been working on many different things. For example, preschool and kindergarten have been learning about sinking and floating. They have experimented with different objects. Fourth grade has worked on conditioning, which is leading into coding exercises. All activities closely correlate with the grade level core and engagement rates are at 100%. Way to go!
Ice Cream Party
The third grade had a fun activity while learning their times tables. As a reward for every times table learned, students had the option of having one scoop of ice cream or one topping. An ice cream party was held on Friday. Students leaned a lot. In fact, quite a few learned all twelve times tables!
STREAMS Moments
5th Grade students have been learning about the Science Standard 3: understanding that magnetism can be observed when there is an interaction between the magnetic fields of a magnet and materials made of iron.
Magleby's Coding
Students in Mrs. Magleby's class made coding maps and tested them out!
Read-A-Thon
An AR assembly was held to reward students for good behavior and academics. Four awards were given out in each class. We also recognized those students who met their AR goals for second quarter. Keep up the good work!
Sign up for SEP Conferences Here
Coming Jan. 26-28
Provo Peaks Password is "pumas"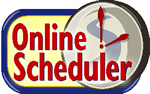 (Click on the icon to schedule your conferences)
Parent-Teacher Conferences
Parents, this is a reminder that conferences are currently being held. School gets out at 1:30 p.m. for the rest of the week.
First Grade Science
First grade is studying solids, liquids, and gases. They looked at snowflakes and liquids under a microscope. Then, the class compared the difference between the two. What a fun project!
Martin Luther King, Jr. Day
Martin Luther King, Jr. Day is on Monday! There will be no school. Please have a fun and safe holiday.
Reminder
Parents, the weather is changing. Please remember to send your students to school with coats. Thank you!
Christmas Concert
Students gathered for a Christmas assembly today. Band, 5th and 6th grade Choir, and Orchestra performed. Seeing the progress made by students was wonderful! There will be another performance tonight at 6:30 p.m.
Field Trip
Our fifth grade students and after-school art class went on a field trip today. Students walked to Zions bank and decorated the Christmas tree with their handmade ornaments. How exciting!
Food Drive
Thank you to all those who have donated to the food drive, our barrels are full! Students have earned a pijama day on December 18th, because 1,510 cans have been donated. If we collect 2,000 cans, the school will have a crazy hat/ hair day as well. The last day to donate to the food drive is December 15th, please donate if you can!
Yearbooks
Do you need a gift for the holidays? School yearbooks are for sale! Books are $12.00 until December 18th. After that date, the price will increase. Copies are available online when you visit www.jostens.com/yearbooks, and you can also make a check out to Provo Peaks Elementary School. Order forms are available in the front office. Order yours today!
A Blanket for Christmas
For Christmas this year, Provo Peaks is looking to reward students who are always on task and consistently display good citizenship. Each teacher will nominate two students from their class who have exceptional behavior. On December 10th, two winners will be chosen and rewarded with one of the big prizes!
Thanksgiving Celebrations
Provo Peaks celebrated Thanksgiving with a very fun craft! Students wrote things they were thankful for on paper turkey feathers, and stuck them a wall. At the end of the week, there was a beautiful Thanksgiving turkey adorning our school.
Remembering Our Veterans
Veterans Day was celebrated in the library this week! Students colored in small heart shaped American flags and stuck them on a paper to create a bigger flag. They also wrote thank you notes to veterans.
Kindness Retreat
Students in our Hope Squad and Student Council, along with students from other schools, participated in Provo City School District's Kindness Retreat. These groups spent the day in the Provo Library learning about the importance of getting rid of bullying and replacing it with kindness. Our students had fun listening to songs. Presenters told the groups interesting stories about other people's experiences with bullying. They also enjoyed prizes and a yummy lunch!
Engineering
Our fourth grade CAS is learning about the water cycle in engineering. Students built water filters and tested them as an activity to further learn how the cycle works. How fun!
Teacher Appreciation Week
Teacher Appreciation Week has started! We are very proud of all the teachers at Provo Peaks, you rock!
Halloween and Jurassic Peaks
The halls of Provo Peaks were filled with both scary and charming costumes today! Our school celebrated Halloween with games in the classrooms and Jurassic Peaks in the lunchroom. Students learned about different species of dinosaurs and were able to feel all their different textures. Jurassic World was later followed with a raffle for prizes. Happy Halloween!

Show Your Puma Pride Award
Andrea, second grade, and Tyson, third grade, were the first winners of the Show Your Puma Pride Award. In order to win this award they had to clean up after themselves in the lunchroom, be respectful to the kitchen staff, and be a good friend to their peers. The bikes were donated by the lunchroom. Keep showing that puma pride, good work!
Golden Apple Award
Hello Puma Parents!
It's that time of year to nominate a teacher for the Golden Apple Award! Please send your nominations to provopeakspta@gmail.com and put in the subject header "Golden Apple". It can be any teacher; it doesn't have to be your student's teacher. Also, please explain why you have nominated the teacher. Thank you!
Sincerely,
Provo Peaks PTA
---
Hola Puma padres!
En esta época del año es cuando nominamos a un profesor para el Premio Golden Apple! Por favor envíe sus nominación a provopeakspta@gmail.com y ponga en el titulo "Golden Apple". Puede ser cualquier maestro; no tiene que ser el maestro de su hijo(a). También, por favor explique porque ha nominado al profesor. ¡Gracias!
Atentamente,
Provo Peaks PTA
Halloween Caroling
Students taking choir classes celebrated Halloween and spread joy by learning multiple Halloween songs and performing them for the front office and several classrooms throughout the school! They incoorperated actions into the performance, making it a real delight to watch. What a "trick-or-treat"!
Provo Peaks Highlighted in KSL News Report
KSL News did a report on Provo's high performing schools, and Provo Peaks was highlighted! The report mentioned the program we use in our school, STREAMS, and its effectiveness. In the latest state school grades, Provo Peaks received an "A", proving our faculty's abilities and our students' hard work. Keep it up!
Sign up for SEP Conferences Here
Coming Oct. 28-29
Provo Peaks Password is "pumas"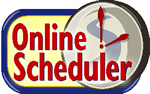 (Click on the icon to schedule your conferences)
Latino Parent Nights
Provo Peaks had its first Latino Parent Night! This is a workshop for Latino parents and their students in sixth grade. Parents received information about middle school and learned how to have a successful seventh grader. This workshop was the first of many, future dates can be found on the school calendar.
Red Ribbon Week is October 26-30
Monday October 26- Our School is Drug Free
Wear School Colors and School shirts
Tuesday October 27- My Future is Too Bright for Drugs
Wear Neon Colors and Sunglasses
Wednesday October 28- From Head to Toe, I am Drug Free
Crazy socks and crazy hair day (students may color their hair as long as it is washed out by the next day)
Thursday October 29- Dream Big! Don't Do Drugs!
Wear pijamas
Friday October 30- Halloween! Drugs are Scary
Wear your costumes
New Student Council President Announced
Sixth grader Luis was voted Student Council President! Along with other council members, Luis will be in charge of being a good example, fostering a culture of kindness and inclusion. Other responsibilities include Monday announcements, hall/ breakfast duty, preparing and organizing specific assemblies, and volunteering in school events. Congratulations!
Student Council Candidates
Students running for student council will have a week to campaign. They will have the opportunity to hang up posters and convince their classmates to vote for them. Good luck and happy campaigning!
Fall Break is October 15-19
As a reminder, there is no After School this week. Enjoy your break!
Don't forget to return your emergency kit to the classroom teacher. Click on the link above to get more information on what should be included.
Follow us on Facebook and Twitter!
Follow us on Facebook and Twitter to be informed on stories and upcoming events!
If you are interested in getting some free tutoring help for your child, click on the link above to get more information.